Generally, the two broad types of plastic resins are – commodity and engineered /speciality.
For manufacturers, it can be crucial to understand the key differences amongst these categories so the right resin can be suggested for any application.
In this article, we will discuss and compare commodity versus engineering resins, along with the most common products for each resin type.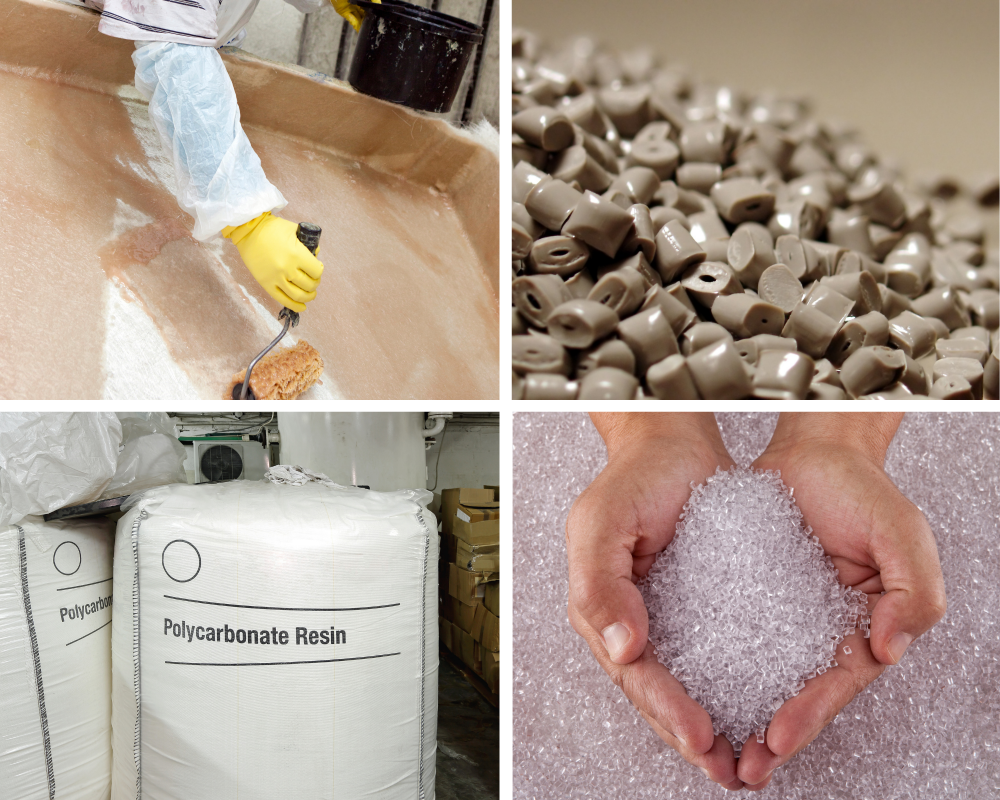 COMMODITY RESINS
Commodity resins are usually known for being cost-effective, easy to work with, and conveniently available in the market.
These features make commodity resins some of the high volume consumptions in the plastics world. 
Almost all industries use these kinds of resins and they are widely produced for industrial and consumer products such as packing materials, plastic utensils, and children's toys.
These resins are the best pick for applications where the product doesn't need specific durability and is exposed to difficult conditions.
These products are commonplace findings in everyday usage things, have a short life-cycle, and get disposed of like plastic cups. Some of the most common commodity resins are below.
Polypropylene – 
Many industries go for this resin because of its chemical resistance and low density which makes it feasible for lightweight parts.
Much like other commodity resins, PP is rather cheap and can be mass-produced.
It is also quite versatile and used by many sectors like automotive and consumer goods.
Additionally, PP is safe for usage in the F&B industry, so it makes for great material in the packaging and container industry.
Polyethylene –
Polyethylene is a material that can be made with many varying densities, where the two most common are Low-Density Polyethylene (LDPE) and High-Density Polyethylene (HDPE).
PE is also known for its resistance to shrinkage and impact. Much like PP, PE can also be used in the food and beverage industry.
Its use is found widespread in toys, medical products, and food containers.
Poly Vinyl Chloride –
PVC is also quite economical and very versatile.
Its physical make can be made soft and flexible, or rigid like in industrial pipes. 
It can be seen widely used in construction, healthcare, and automotive industries amongst more.
SPECIALITY RESINS
Engineered or Speciality Resins have enhanced performance as compared to commodity resins. These plastics are specially formulated with a set of properties and applications in mind.
Speciality resins are known and applied for their durability, resistance to corrosion and chemicals, as well as ability to endure extreme temperatures and conditions.
Due to their intricate composition which provides for these useful performance benefits, their cost is often higher than that of commodity resins.
Such resins are mostly used in critical applications such as military, medical, and automotive. Nowadays, there is a myriad of engineered resins that are available for the end-market's demand and can be used for specific applications.
CREST's Commodity and Speciality Resins
Crest's technical team along with our government-recognized R&D facility, facilitates the choice of the ultimate resin type for the customer's unique requirements. With over 30+ years of experience and expertise in resin technology, our team applies its knowledge of plastic materials and complex processes.
We offer a broad catalog of speciality resins along with commodity resins such as Vinyl Esters, Gelcoats, Unsaturated and Saturated Polymer resins. To check out more of our custom compositions for your business innovation, visit our website here.