What is acrylic resin?
Acrylic resins are used for many things that we interact within our daily lives. Be it coatings of your car, the covering of a can of cold beverage, or your very own cellphone screens – acrylic resins are widely used and preferred for their chemical properties.
These resins belong to a group of related thermoplastic materials that are made from acrylic acid, methacrylic acid, and other such compounds. The material that we receive as an end product from this process is highly impactful, provides great chemical and photochemical resistance.

Before we get to know about how it is used in the real world and its popular properties, let's look at a little history of acrylic resins.
All About Acrylic Resins

Acrylic Resins is an umbrella term used to describe a family of thermoplastic materials that are the result of polymerizing or co-polymerizing vinyl monomers with a carbonyl or nitrile group attached, including but not limited to Acrylic acid, Methacrylic acid, or Acrylonitrile.

The general terminology used to describe a family of thermoplastic materials that are manufactured through polymerization or co-polymerization of vinyl monomers with Acrylic Acid, Methacrylic Acid or Acrylonitrile is that of acrylic resins.

These Acrylic polymers were first prepared in 1880 by the Swiss chemist Georg W.A. Kahlbaum. Polymethyl methacrylate was first marketed by Rohm and Haas in Germany in 1927.
Acrylics have been sold by Rohm & Haas, ICI in England, and DuPont in the U.S. since 1931 as glass substitutes (Plexigum®, Plexiglas®, Perspex®, and Lucite® ) and as adhesives, varnishes, and paint media (Acryloid® F-10, Lucite® 44, Acryloid® B-72).
Magna solvent-soluble acrylic artist paints were first sold in 1947 by Bocour, while Liquitex, an acrylic emulsion paint, was first marketed in 1954. The first Acrylic fiber, Orlon®, was introduced in 1950.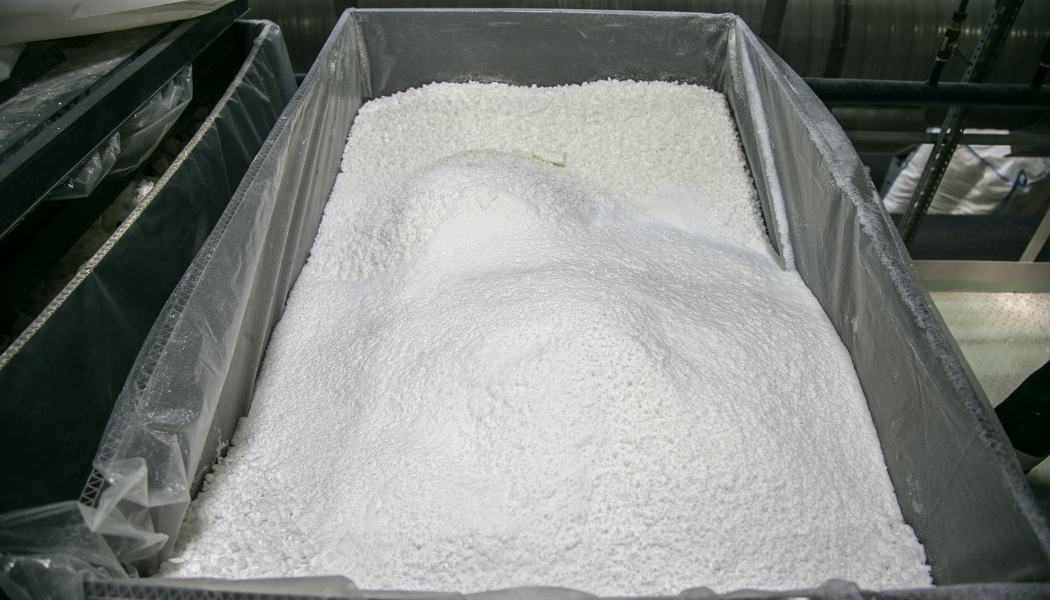 What Are Uses of Acrylic Resins?
The acrylic resin manufacturing industry has consistently seen growth in terms of usage in the manufacturing industries, especially in solid surface manufacturing.
There is a myriad of benefits in using this compound in solid surface products too. Primarily, these resins give thermoformability to the solid surface, which implies that it can be heated, turned malleable, and cooled without any physical damage on the layers.
Additionally, it is more durable than polyester, having greater tensile strength and providing a heavier use. Overall, they create a stronger product with desirable surface properties.

Some of its typical applications are –
Paints, coatings, and adhesives
Fabrics, textile, and leather finishes
Windows and clear glazing
Mounts and display cases
The uses are wide in the solid surface industry but this product has spanned many industries in current usage. From dentistry and aquariums to car tires and brake lights – its many useful properties have made it a reliable material for many categories of products.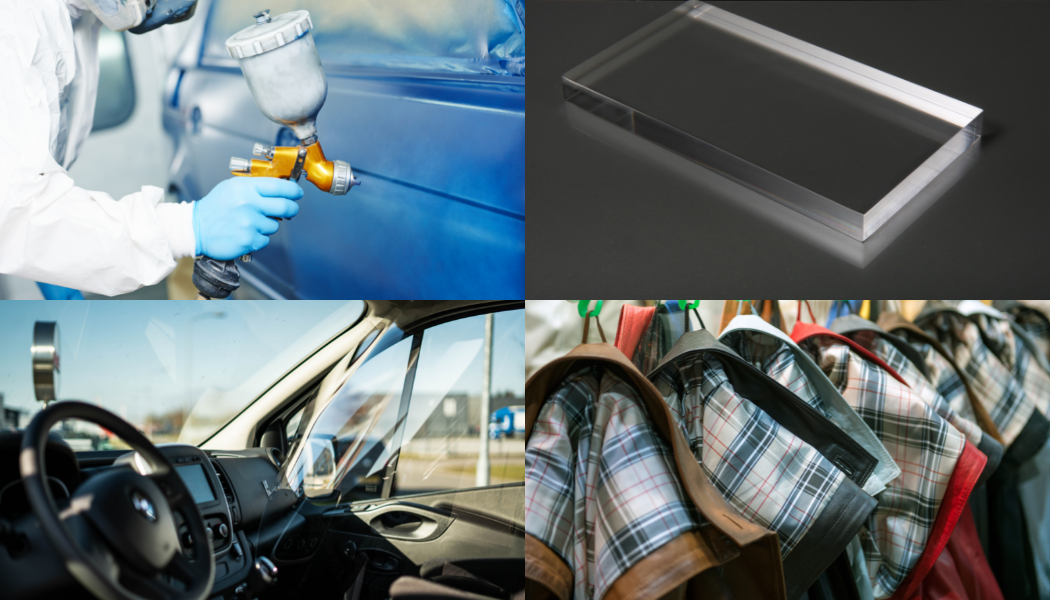 Rely on World Class Acrylic Resin Manufacturers
If your company is interested in buying Acrylic Resins or use them regularly for your production purposes then Crest Speciality Resins has you covered for all your custom needs. Contact Us and a representative will reach out to you for premium resin solutions for your needs.